Kenwood NX-3720HG / 3820HG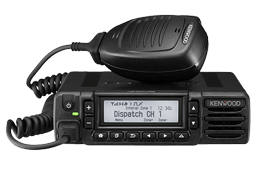 Introducing the Kenwood NX-3720HG/3820HG VHF/UHF digital transceiver multi-protocol digital and analog mobile radio
This adaptable mobile radio supports both NXDN and DMR digital protocols as well as mixed digital FM analog operation, enabling it to serve with distinction in a wide range of enterprise- and operation-critical applications. Designed with flexibility in mind, it's packed with convenient features like Bluetooth® for hands-free operation and built-in GPS. And providing greater freedom of installation, the radio's front panel can be used as a remote control head (this requires an optional upgrade, to be available in future). Additionally, for expansion capability a software license certification system facilitates extensive customization.
Kenwood NX-5700 / NX-5800 / NX-5900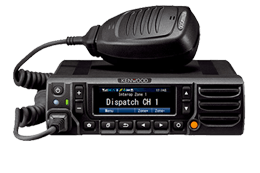 Introducing the Kenwood NX-5700/5800/5900 VHF/UHF digital transceiver NEXEDGE VHF/UHG/700-800MHz/ P25 (I&II) NXDN/DMR / multi-digital & FM analog mobile radio.
The Kenwood NX-5000 Series offers unsurpassed interoperability for a wide variety of users as it supports three digital CAIs — NXDN, DMR and P25 (Phase 1 & 2) — plus FM analog in a single radio. Best of all, a desired CAI can be selected at will, giving you the freedom to migrate at your own pace — whether you are intent on going fully digital, undecided about which digital system to pick, or just wanting to maintain both digital and analog for a while
Kenwood NX-700 / NX-800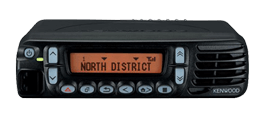 NEXEDGE VHF Digital & FM Mobile Radio
Kenwood is pleased to introduce NEXEDGE™ conventional and trunking technology featuring 6.25 kHz digital narrowband operation. NEXEDGE™ was designed to provide advanced communication solutions that meet the needs of private enterprise and public sectors today and in the future. NEXEDGE™ includes features such as FM Analog @ 25 and 12.5 kHz channels, NXDN™ digital @ 12.5 and 6.25 kHz channels, compliance with current frequency assignments, and NEXEDGE™ will easily convert to very narrow bandwidths in the future.
Kenwood NX-720H / NX-820H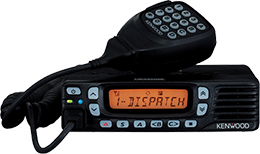 NEXEDGE VHF Digital & FM Mobile Radio
VHF: 136-174 MHz (NX-720(G) / 720H(G))
UHF: 450-520 MHz, 400-470 MHz, 350-400 MHz (NX-820(G) / 820H(G))
800 MHz: RX: 851-870 MHz, TX: 806-825 / 851-870 MHz (NX-920(G))
Kenwood NX-740H / NX-840H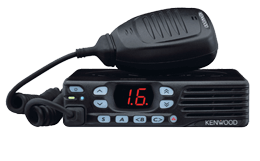 NEXEDGE UHF/VHF Digital & FM Mobile Radio
NEXEDGE is KENWOOD's innovative digital radio system, designed to meet the highest demands of today's radio system environment and to provide users with a multitude of NEXEDGE-abilities to transform their demanding daily operations. Designed on a new NEXEDGE platform featuring proven NXDN™ technology with an affordability for every budget.
Kenwood NX-900 / NX-901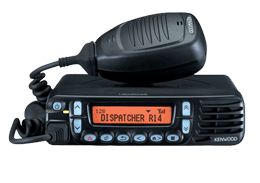 KENWOOD's groundbreaking NEXEDGE®
Very narrow band digital technology has expanded to include 800 MHz RF infrastructure and portable and mobile subscriber radios. NEXEDGE® technology now covers 150 MHz, 450 MHz and 800 MHz to offer scalable digital communications systems to users in a wide range of key applications from Public Safety to Enterprise, Utilities, Transportation, and Petrochemical.
Kenwood NX-920G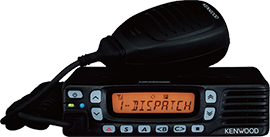 NEXEDGE® 800 MHz Digital & FM Mobile Two-Way Radio
15W (806-870 MHz) RF Power Output
260 CH-GID / 128 Zones
10 Character Alphanumeric Aliases
Backlit LCD & Keys
Function / Status LCD Icons
Kenwood TK-690 / TK-790 / TK-890

VHF/UHF Public Safety Mobile Radios
The 90-Series premium high specification heavy-duty mobiles meet the needs of public safety, public service, government, rail, transportation, utility and private industry sectors are available in dash mount, single head, dual head, dual band and dual head/dual band remote mount configurations. The dual head units are the perfect answer for fire, EMS, supervisor /command post vehicles requiring two full radio control points.
Kenwood TK-6110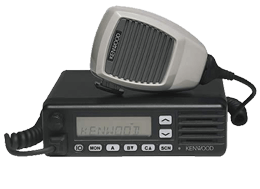 Compact Low Band Mobile Radio
The TK-6110 addresses the basic specifications, features and costs in a dash mount mobile for low band public safety, public service, government, utility, private industrial/business and local government and school bus sectors. The high 70W power, 8 Character alphanumeric display and front speaker and compact dash mount chassis facilitate easy installation into trucks, busses and sedans. The noise blanker function reduces sensitivity to vehicle ignition noise common with low band frequency radio equipment.
Kenwood TK-7180 (H) / TK-8180 (H)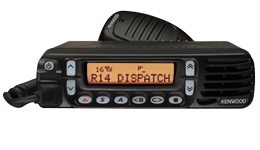 VHF / UHF Trunking & Conventional Mobile Radios
The 180-Series premium mobile line strikes a perfect balance of specifications, features and costs in this broad base platform designed for the public safety, public service, government and private industrial sectors. The wide frequency range, transceiver specifications and power are perfect for both metropolitan and suburban radio systems and environments. The extra large capacity and Zone programming facilitate departmental, inter-agency interoperability, mutual aid and tactical channel organization. The remote mount option permits easy aesthetically pleasing installation into existing radio consoles and contemporary sedans.
Kenwood TK-7360HV / TK-8360HU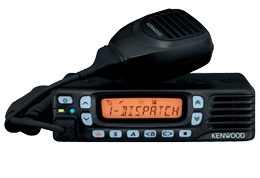 Compact VHF/UHF FM Mobile Radios
KENWOOD's new TK-7360/8360 offers extra wideband coverage (UHF: 70MHz) and a wealth of user-friendly features. The bright 10-character, 13-segment LCD clearly displays all essential information, including status messages, ID and GPS info. Also available are 10 programmable function keys, QT/DQT signaling and multiple scan functions to ensure superb performance 24/7