Kenwood NXR-710 / NXR-810

NEXEDGE VHF/UHF Digital & FM Base Units
Frequency Range
・VHF: 136-174 MHz (NXR-710)
・UHF: 450-520 MHz, 400-470 MHz (NXR-810)
RF Output
・VHF: 50 W @ 50% duty, 25 W @ 100% duty (NXR-710)
・UHF: 40 W @ 50% duty, 25 W @ 100% duty (NXR-810)
Kenwood NXR-5700 / NXR-5800

NEXEDGE VHF/UHF Digital & FM Base Units
NXDN Conventional / Trunk
Conventional
Conventional IP Network
NEXEDGE Type-C Network
NEXEDGE Type-C Gen2 Network
Kenwood NXR-900 / NXR-901

NEXEDGE 800/900 Digital & FM Base Units
KENWOOD has expanded NEXEDGE™ products to 800/900 MHz including the new NXR-900/901 repeater. This will allow users to replace existing 800MHz systems and is designed for use by utilities, SMR operators, transportation, government agencies and critical infrastructure. All offer NXDN® conventional, conventional IP, trunked single site and multi-site network capabilities and operate in 6.25 and 12.5 kHz digital modes.
Kenwood TKR-D710 / TKR-D810
VHF/VHF FM Repeater Base Units
DMR Digital Air Interface
Tier II Conventional
Conventional IP Network
Kenwood TKB-6900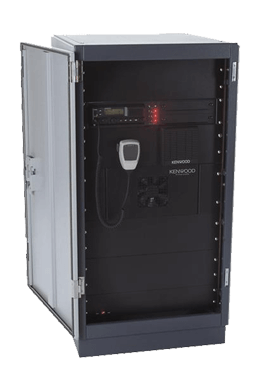 Low Band Base Station
-KENWOOD reliability in a high performance, multi-channel Low-Band base station
Designed with the user in mind – set up and quick adjustments can be made via the pull out option drawers on the front of each base station.
Kenwood TKR-750 / TKR-850

VHF/UHF FB Repeater Base Unit
The TKR-850's high stability 1.5PPM (2PPM for TKR-750) TCXO modules, 100% duty RF power amplifier (25W output), integrated die-cast heat sink and forced-air cooling provide site-friendly, continuous operation. The TKR-750 has a high power output of 50W (at 50% duty) while the TKR-850 offers 40W (at 50% duty).
Kenwood KPG-157SB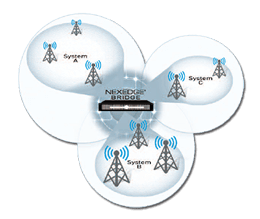 NEXEDGE Bridge – Gateway Link
KENWOOD continues more groundbreaking innovation to the NEXEDGE® digital platform with the introduction of the NEXEDGE® Bridge – a gateway link for networking multiple NEXEDGE® systems.